Have you been thinking about adding video to promote your business using local inbound marketing techniques? I have compiled stats from 6 different studies that have been in the news since December 2013. After you see these figures, you might decide to add local inbound video marketing to your marketing strategy budget for 2014.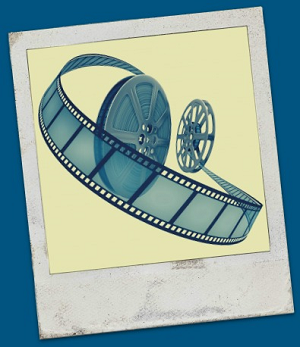 Over 1/2 respondents made a purchase after viewing a video
We'll start with two studies, both presented in 1 in 2 Consumers Say That YouTube Videos Have Influenced A Purchase Decision from a December 10, 2013 article by MarketingCharts Staff:
Walker Sands' "2014 Future of Retail Study" [download page] finds that almost 1 in 5 consumers claim to have discovered a product through Pinterest, while YouTube videos have influenced a purchase at least once for 53% of respondents. A survey from Social Media Link, meanwhile, indicates that about 2 in 3 social media users trust the product and service recommendations they find on Facebook.
That's a slightly higher percentage than trust blogs (63%), retail websites (63%), Pinterest (56%) and YouTube (51%), though it's unclear whether or not those results are confined to users of each channel.
About the Data: The Walker Sands' 2014 Future of Retail study surveyed 1,046 consumers across the U.S. on their spending behaviors in the past year, and preferences for future spending.
The Social Media Link data is based on 10,337 survey respondents from Smiley360′s National influencer community in October 2013.
_______________________________________________
Related articles:
Inbound Marketing Tip # 17: How to Video
Internet Marketing Tip # 7: Why Video
_______________________________________________
Comscore, Cisco, Shop.org and Internet Retailer reports
Our last group of stats come from 4 reports that I found in Video Marketing: Tips, Tricks and Stats, December 9, 2013 written by Izabella De Souza:
Comscore reports that in September of this year alone, over 188 million Americans watched 46 billion online videos for an average of 20 viewing hours per user. According to Cisco, video will account for almost 70 percent of all global consumer internet traffic by 2017.
…
But how does the surge of video marketing affect ecommerce? For starters, Comscore stats show that about 96 percent of online shoppers also watch videos. Shop.org's State of Online Retailing Report cites that developments to product pages—including video— were e-retailers' highest priority for 2013. With this prevalence in mind, Internet retailer reports that 57 percent of digital shoppers feel more confident in making a purchase, and are less likely to return an item, if they watch a video related to the product.
…
In fact, according to Comscore, videos that are professionally produced for ecommerce outperform user-generated videos by 30 percent.
Are you convinced? I certainly hope so. The video I am sharing in this article is an example of a doodle animation. It's from UK and very clever.
Not the usual advice from Ryan Deiss
(no rhyme intended)
To end this article I want to bring some unusual ideas from an article by Ryan Deiss from earlier in the year. This advice is not your typical brand voice and personality; popular themes; testimonials; or create compelling content; optimize your content; share, share share information. In the article 3 Quick Tips For Video Marketers, Deiss offers this advice:
1. Ugly vs. Pretty
One of the biggest shifts has been the swing back from ugly to pretty. As in, ugly videos with bad lighting are no longer the order of the day. There are just too many tools available out there to make your videos look professional.
Yes, ugly videos stand out. But whether or not that is a good thing or not depends on which industry you're in. If you are selling video editing software, for example, it might kinda damage your credibility...
Look, there's a reason news anchors sit in the makeup chair for half an hour before they ever set foot on the set. Appearance impacts credibility... people DO judge a book by its cover.
…
2.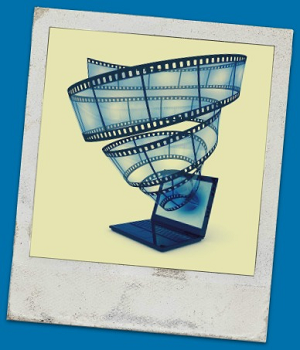 One Action Per Video
Every video you publish should have a clear and compelling call-to-action, even if it's just "Click the link to go to my blog."
Highlight one simple action that you want users to take, and don't worry about being repetitive. We try to repeat our CTAs at least 3 times in each video, once at the beginning, middle, and end of the video.
…
3. Be A Problem Solver
All good marketing is problem solving. To be effective, your videos need to be solution-oriented.
And to ride in on a white horse and save the day, you're going to need to highlight the problem your product solves, the need it fulfills, etc... It's very important that you clearly address it.
I will leave you with caveat from Deiss:
This is by no means an exhaustive list of video marketing "Dos and Don'ts." In fact, it's just the tip of the iceberg...
_______________________________________________
Related article:
Secret Hidden-in-Plain-Site Inbound Marketing Tip: Call-to-Action
_______________________________________________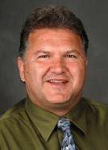 Jaco Grobbelaar is the owner of BroadVision Marketing. BroadVision Marketing works with business owners to put in place inbound and outbound marketing strategies that consistently secure new clients. The BroadVision Marketing Training Center is located in Petaluma, CA and primarily serves companies in the San Francisco Bay area.
Jaco can be reached at jaco@broadvisionmarketing.com or 707.766.9778 or connect with Jaco on Facebook - www.facebook.com/broadvisionmarketing - and LinkedIn - www.linkedin.com/in/JacoGrobbelaar. He can also be found at Jaco+.